Washington, DC – Some local survivors of the 2020 wildfires living in federal government trailers are getting a 30-day delay in paying their first rent due.
Today, United States Senator from Oregon, Ron Wyden, announced that April rent for survivors of the 2020 wildfires who live in Federal Emergency Management Agency (FEMA) temporary direct housing will not will not be due until May 1, 2022 and will be lower than the market rate for some families.
FEMA had advised people living in FEMA trailers in Jackson County OR should pay rent to stay in trailers beyond 18 months after the September 2020 wildfires – Almeda, South Obenchain and Slater Fires – burned down their houses.
Wyden said after meeting with Federal Emergency Management Agency Administrator Deanne Criswell, "For Oregonians in need of FEMA housing, the flames from the 2020 fires have been extinguished, but the road to recovery after the devastating fire remains a long and winding challenge. I made it abundantly clear when I spoke with Administrator Criswell that fire survivors in Oregon need the time and support to pay their stay in temporary housing. I will continue to hold FEMA accountable for its commitment to a proactive rent adjustment process, timely communication with state and local partners, and accessible outreach to multilingual families."
In February, NewsWatch 12 told you that FEMA sent letters to survivors of the 2020 fires who were in FEMA temporary housing, advising occupants of the transitional housing to pay "market rate" rent at from April 1, 2022 to stay in FEMA trailers. Wyden says wildfire survivors are mostly low-income residents who have not paid FEMA rent since moving in. Term limits on temporary housing have triggered the letter warning survivors that they may have to pay $1,000 or more in rent.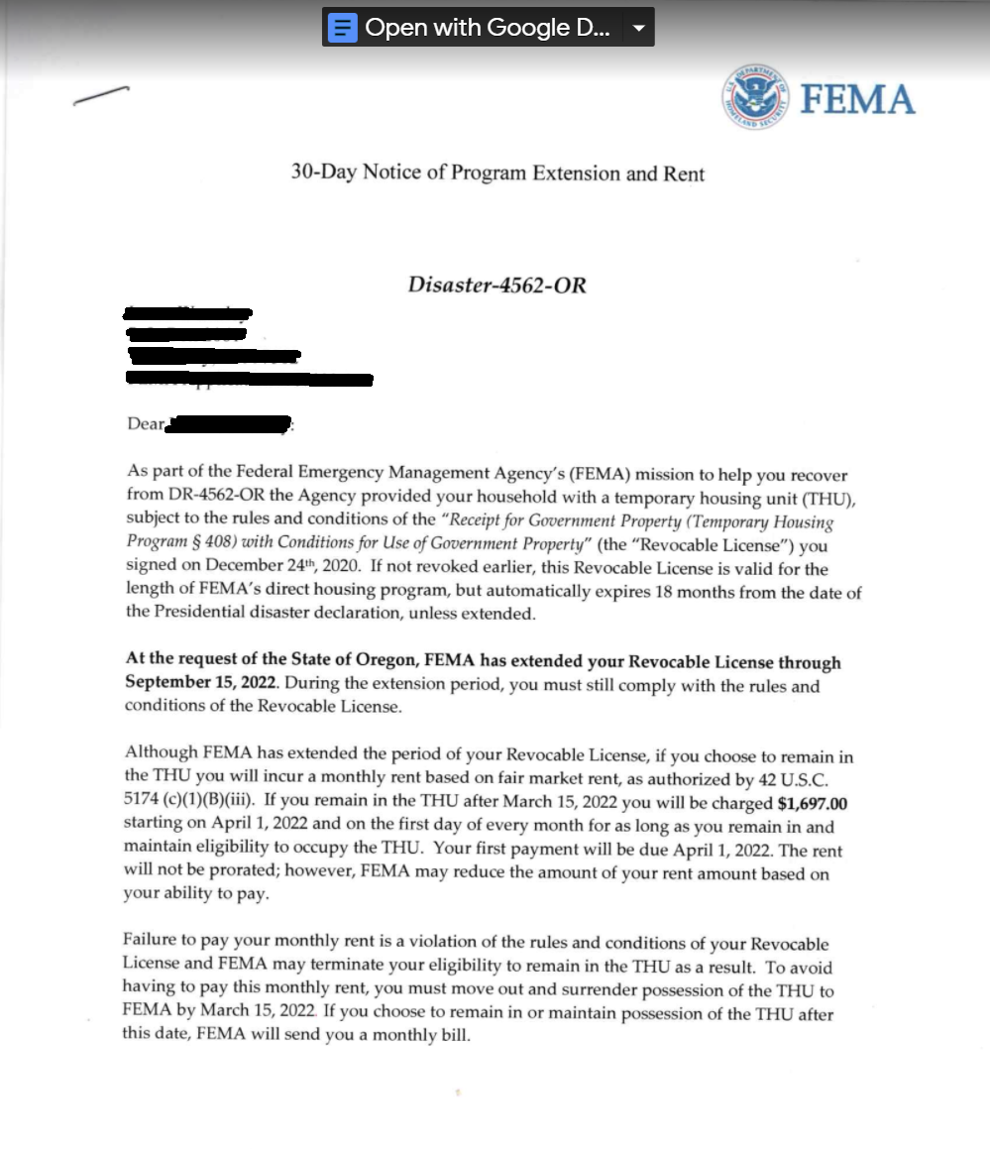 The FEMA letter shared with NewsWatch 12 last month showed a rent rate of $1,697 per month that would have been charged to residents still in FEMA trailers after March 15, 2022. Residents who did not plan to pay renters were asked to vacate, "move out and return possession of the THU (Temporary Living Unit) to FEMA by March 15, 2022."
Senator Wyden's office said after his call with Administrator Criswell: "FEMA has confirmed that the announcement that market rate rent would be due on April 1 was in error. Rent will not be due until April 1. May 1. FEMA spent the past weekend making sure affected families are aware of the update and the process for having their rent adjusted based on post-disaster income and expenses."
Wyden says of the 179 families in temporary direct housing, 43 have started the rent adjustment process and five households have qualified for an adjusted minimum rent of $50 per month. FEMA also expects some families to transition from temporary housing to more permanent housing within the next month.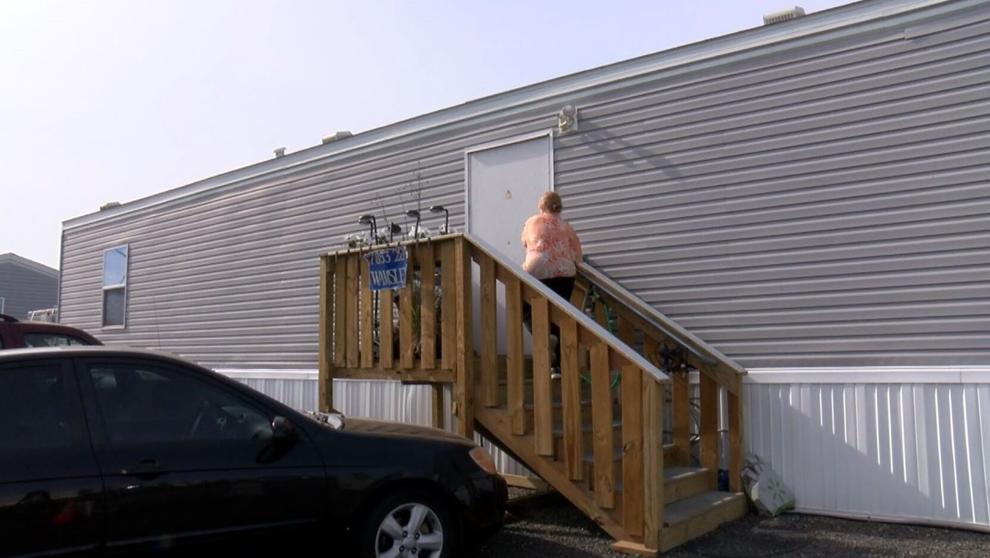 Wyden says FEMA is also committed to providing enough on-the-ground social workers in Oregon to work with each affected family for support through the rent adjustment process, including pursuing resources. multilingual.
To follow @KDRV12 on Facebook and @KDRV on Twitter for the latest news, sports and weather in Southern Oregon and Northern California.